Successful WCH-GAFEIAS Vienna Meeting and WCH Austria Formation

Video Link: https://www.youtube.com/embed/BQFbklfon2U
WE CARE FOR HUMANITY (WCH), GAFÉIAS and GENESIS 7 signed a cooperation agreement regarding common peace keeping and humanitarian project work in Vienna last 14th of November 2019, in a Viennese notary's office. Exchange of documents, especially peace roadmaps, peace petitions and other projects lies ahead.
Among the meeting participants are Sultana Princess Dr. Maria Leonora Amor Torres Mastura, WCH, Founder & President; Mag. Phil. Andreas G. Andiel, GAFÉIAS President & CEO, GENESIS 7 President; Engr. Salim Arab, GAFÉIAS Director Middle East; Mrs. Sladana John, General Director GAFÉIAS Global Peace Initiative; and DI Abdalla Sharief, President of UNCAV, the United Nations Correspondents Association Vienna.
"GAFÉIAS and GENESIS 7 are operating in Austria, its neutrality is an advantage especially for international peace keeping projects. Moreover, Vienna provides relevant platforms regarding project progress, the UNITED NATIONS HQ respectively the VIC – Vienna International Center, including UNIDO and IAEA as well as other relevant international organizations, such as the UPF, Universal Pace Federation", explained by Mag. Phil. Andreas G. Andiel
Video Link: https://www.youtube.com/embed/KcChjDIgzu0
Another major highlight of the Vienna meeting is the formation of WCH Austria branch in which Engr. Salim Arab was appointed as the Country Director and Mrs. Sladana John as the Deputy Country Director. "I can't be more content having these two very competent and hardworking humanitarians to lead WCH in Austria. Both of them have special abilities to do greater things and make impact to the community", said the Princess and Bae A Gaus of Minsupala.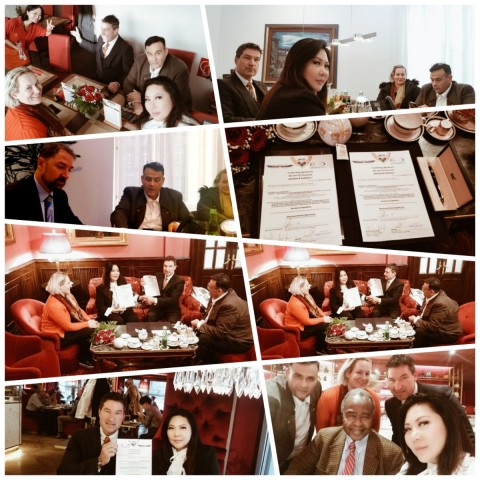 Engr. Salim Arab holds a degree as a licensed Civil Engineer and has been working on a variety of projects in Europe as well as the Middle East. His vast experience and networks in the industry as well his ability to bring together powerful stakeholders and ideas makes him an excellent choice to lead WCH Austria.
Mrs. Sladana John is specialized in IT-education and African studies. Her main focus lies on developing solutions involving peace initiation via art, education, empowering and awareness building. Her creativity and fast forward thinking befit her as WCH Austria Deputy Country Director. She introduced the 'Paint the Pain for Peace – PPP' an Art for Peace project to empower the victims of violence, wars and any violation of human rights which will be amplified through WCH and GAFEIAS.
Meantime, DI Abdalla Sharief, President of UNCAV, the United Nations Correspondents Association Vienna expressed support on the intended WCH Media Station an independent media platform which aims to initiate dialogues to foster peace and humanity all over the globe.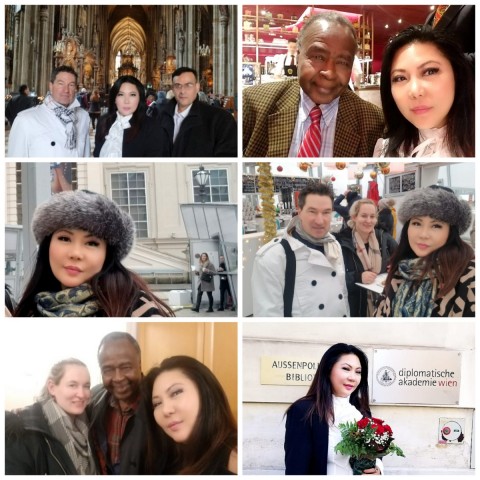 Media Contact
Company Name: WE CARE FOR HUMANITY
Contact Person: WCH Admin
Email: Send Email
Phone: 8185145756
Country: United States
Website: http://www.godawards.com