The New CopperJoint Compression Ankle Support Is Applauded By Patients For Its Ease Of Use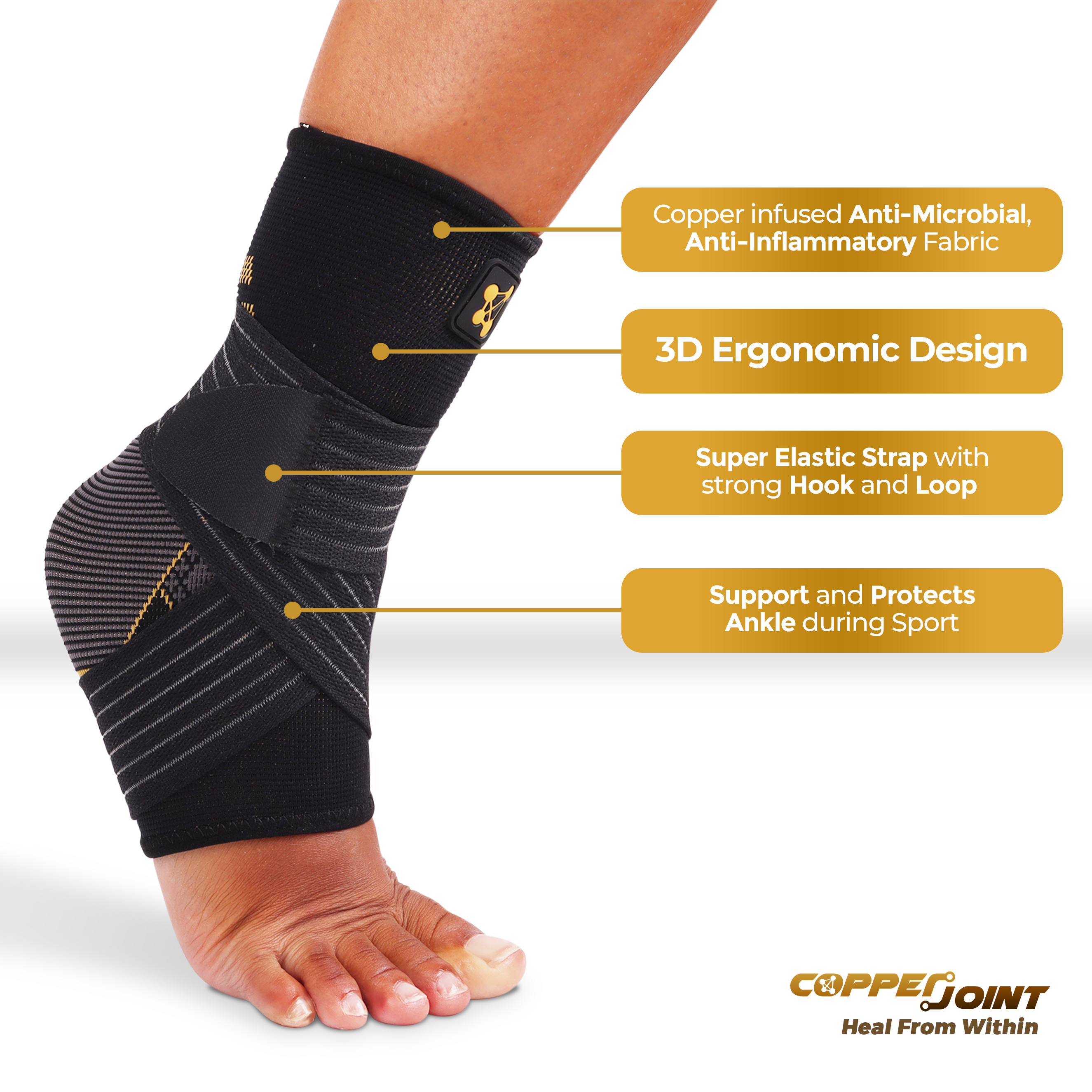 The new innovation from CopperJoint comes with breathable copper-infused nylon that provides natural relief by naturally pulling away excess electricity from patient's body.
CopperJoint is known to provide drug-free, pain-relief solutions by creating premium copper-infused garments and supports. They are on the mission to improve the quality of life for people suffering from joint and muscle pain due to accidents, arthritis, age, or injury. Their brand promises the highest quality natural copper that guarantees a pain-free experience in 30 days or less.
Recently, they have come up with a new product which is an Ankle Support. The product is available with a 3D ergonomic design that can effectively relieve chronic and acute injuries. Its open hill design allows for a wide range of motion while providing patients with a non-slip and tight grip. Build to durable material that is apt for long-term use, this new Anke support can be one of great investments one can make on their ankle.
This unique unisex product is also available with a custom-like fit, which can easily fit any kind of shoes and can be used for various types of indoor or outdoor activities. Infused with real copper ions, this new innovation from CopperJoint is built to provide patients with ultra comfort and anti-inflammation. The elastic straps with a strong hook and loop can be easily adjusted according to any swelling users may have in their ankles.
Stefano Starkel, the founder of CopperJoint, was quoted as saying,"Our ankle brace has been scientifically designed to give you the utmost support, protection, stability, and relief for your overworked ankles. In fact, our product is even recommended by physical therapists for volleyball players, basketballs, soccer players, athletes, and persons suffering from chronic or acute ankle injuries."
Those who want to learn more about what this product has to offer, as well as those who want to purchase it, should go to https://www.copperjoint.com/
About CopperJoint
CopperJoint is one of the top brands that has been specializing in the making of some of the best copper-infused supports and apparel. The company wants to make these products affordable and ensure that they can offer a drug-free holistic method of getting rid of the pain.
Media Contact
Company Name: CopperJoint LLC
Contact Person: Stefano Starkel, Founder
Email: Send Email
Phone: 307-309-4055
City: Sheridan
State: Wyoming
Country: United States
Website: www.copperjoint.com